We Buy Apartment Buildings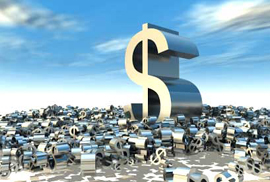 When It's Time To Exit
We buy apartment buildings and apartment complexes.  We can help you if you are looking to sell your property all cash or with favorable terms.
Have you considered selling but you are not quite ready to exit?  Our Equity Share Program may work for you.  You can retain ownership for cash flow, appreciation, or both… and we'll take care of the details.  To reach us you can fill out the form on the contact us page, or call 917-669-1155.
Whatever Your Reason
Are you interested in selling your apartment building or apartment building complex?
–>  Cash out
–>  Move to a larger investment
–>  Investment maturity
–>  Estate sale
–>  Market fluxuations / Economic conditions
–>  Divorce / Bankcruptcy
–>  Just don't want to deal with it anymore
Whatever the reason, you want to sell and we want to buy.
We buy apartment buildings, apartment complexes, and multi-unit residential real estate. We are not brokers and we are not interested in listing your apartment building… we are investors and we want to buy your property.
Go to the Next Page to find out more about What We Do…
To contact us, call 917-669-1155